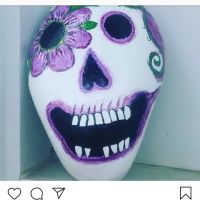 I'm an avid people watcher and want to understand what makes you tick. I love nature, but not the bugs. I love animals, as long as they don't attack me. ;S I'm currently working on my first book. I'm in the editing process. It's a collection of poetry and personal essays about depression, anxiety and finding my way through to a more hopeful existence.
Questions
Robin has asked 1 questions.
Following —

2
@robinklammer is following people.
@robinklammer is not following any people, yet.
Followers —
@robinklammer is followed by people.